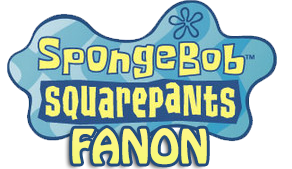 Welcome to the SpongeBob Fan Wiki
This wiki a place where you can make things having to do with the hit Nickelodeon TV Show, SpongeBob SquarePants. You can make spin-off series, new seasons, comics, and the such! Now get editing! Here's some of the stuff on the wiki:
Resources: The images here are free to use by anybody.
Sysops: Our admins. Feel free to contact them if you need help! There are facts about the other ranks too.

Chat

: Chat with other users.
Random: Take a look at something random!
Leaderboard: See where you rank. Note that badge editing is not allowed and will be dealt with accordingly.
Poll
News
June 29, 2013: The wiki has been created! Lumoshi, the founder, is looking for an active contributor or two who will help him start the wiki. This means making pages for characters, locations, things, etc., and also using their imaginations.